This Sunday is
Black Books
day again, and Andy and I will be there as ever with the finest selection of comics by writers artists from both sides of the Irish border - including a few names new to us, but far from new to the Irish small press scene.
We have
These City Walls
,
Bridgeen Gillespie
's latest Mr. Maximo and Rabbit comic, exploring the history of the walls of Bridgeen's home city of Derry.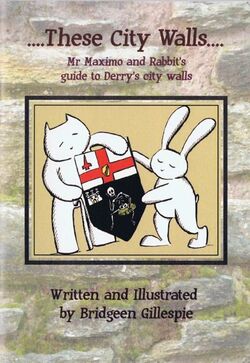 We also have a large selection of comics by Dublin writer
Rob Curley
, including his 50s crime/supernatural/Americana series
Freakshow
, featuring art by Stephen Thompson, Stephen Mooney, Declan Shalvey and Bob Byrne, and his superhero book
Atomic Rocket Group 66
, drawn by Will Sliney.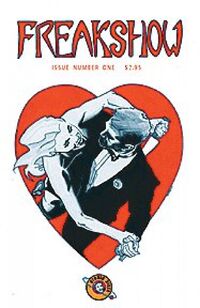 Also from Dublin is writer-artist
Gerry Hunt
, and we have his debut from 2003, a slice of inner city myth-making called
In Dublin City
.
We hope you'll come and sample our wares.